My name is Denise Roach and I am the founder of Freedomsphere.com . I have practised Emotional Freedom Technique (EFT) for a number of years and have personally and professionally seen its benefits .
I do hope you enjoy reading my site. Please do not hesitate to take a moment to breathe, then think about how our work together could bring new beginnings into your life. Just pick up the phone and ring me, or else email me, and book your free 20 minute consultation.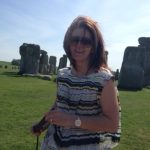 Why work with me?
In my paid, professional life, I've had 25 years of experience in the private and public health and care sectors.  I've worked through many of my own personal and work-related issues. I'm passionate about continuous self-improvement, awareness, maintaining good health and wellbeing and positive relationships. EFT is one way to enable the change we seek.